The Official DVSA Magnetic L Plates
The Official DVSA Magnetic L Plates
Get ready for your learning to drive or riding journey, with the Official DVSA Magnetic L Plates.
This pack contains two fully magnetic L plates for fixing to the front and rear of your vehicle. A must for learning to drive or ride.

Easy to fit and remove

Strong magnetic backing to help keep the L plates secure. The entire plate is made of magnetic material, not to be confused with the cheap ones that only have a magnetic strip on the top and bottom of the plate

Comply with all government sizing regulations

Waterproof and durable

Please note
Any vehicle driven by a learner must display red L plates.
You can get up to 6 penalty points if you don't display an L plate.

You must put an L plate on the front and back of your vehicle so they can be seen easily.

You should take L plates off your vehicle when it's not being used by a learner.
---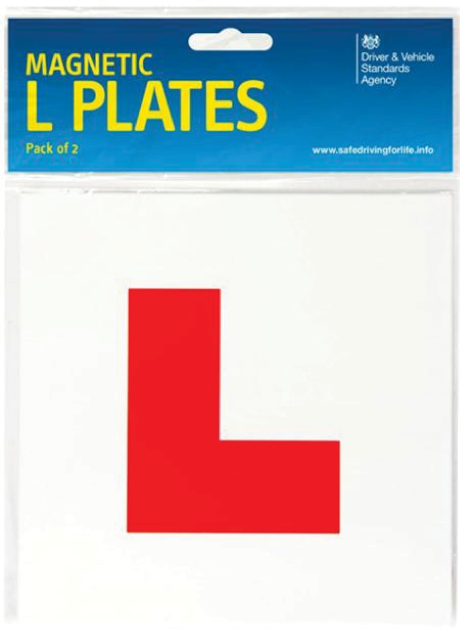 Send this to a friend
The Official DVSA Magnetic L Plates