The Official DVSA Guide to Riding - The Essential Skills Book
The Official DVSA Guide to Riding - The Essential Skills Book
Whether you're a learner, an experienced motorcyclist or an instructor, this comprehensive guide provides you with everything you need to know to learn and maintain safe riding skills for life.
For your riding life packed with loads of useful advice to help you stay safe on the roads; ideal for refreshing your knowledge before and after your test
Be confident in any situation - includes advice on what to do in an incident or emergency and what to do if you break down

Theory test preparation - this is a key source material for the motorcycle theory test (alongside The Official Highway Code and Know Your Traffic Signs) - study this material to prepare fully for your test. It's referenced throughout the official theory test preparation materials

Save money and the environment - learn about ecosafe riding and how you can make your fuel go further, plus maintenance essentials

Extra information - including new licensing regulations, vehicle maintenance, Eco safe riding and riding abroad.
---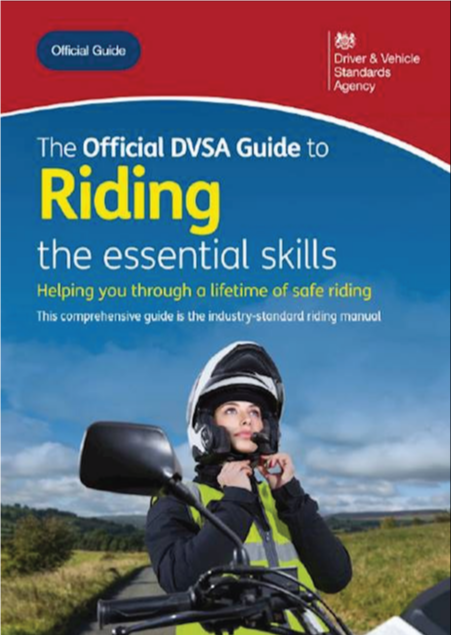 Send this to a friend
The Official DVSA Guide to Riding - The Essential Skills Book