Motorcycle Death Rates
Averaged over the period 2015 to 2020:
an average of 6 motorcyclists died and 115 were seriously injured (adjusted) per week in reported road casualties

a majority of motorcycle fatalities (58%) do not occur at or within 20m of a junction compared to 39% of all seriously injured (adjusted) casualties

almost half (40%) of motorcycle fatalities in 2 vehicle accidents involved a car

66% of motorcycle fatalities occurred on rural roads compared to 41% of traffic

92% of motorcycle killed or seriously injured (KSI) casualties were male

the most common contributory factor allocated to motorcyclists in fatal or serious accidents (FSA) with another vehicle was 'driver or rider failed to look properly'

'driver or rider failed to look properly' was also the most common factor allocated to the other vehicles involved
In 2020
285 motorcyclists were killed in Great Britain, whilst 4,429 were reported to be seriously injured (adjusted) and 8,890 slightly injured (adjusted).

The weekday peak time for pedal cyclist KSIs is from 7am to 10am and from 4pm to 7pm. By contrast, the pattern differs markedly for Saturday and Sunday for both trips and KSIs. During the weekend there is a single peak around early afternoon (12 noon to 4pm).
Chart 4: Reported motorcycle KSIs by hour of day and day of week, GB: 2015 to 2020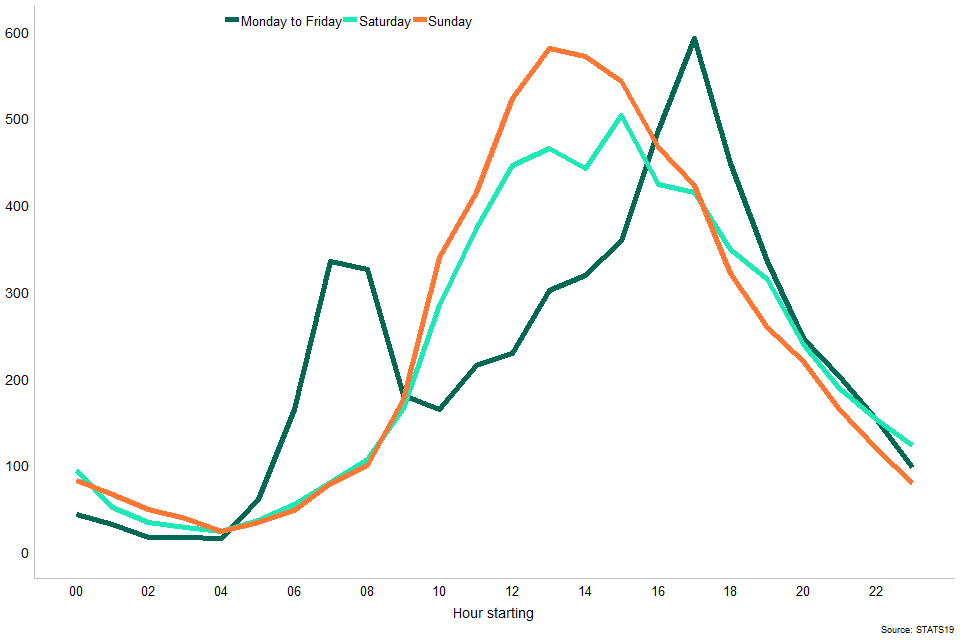 Percentage of motorcycle casualties, by Urban/rural classification and severity and traffic, GB: 2015 to 2020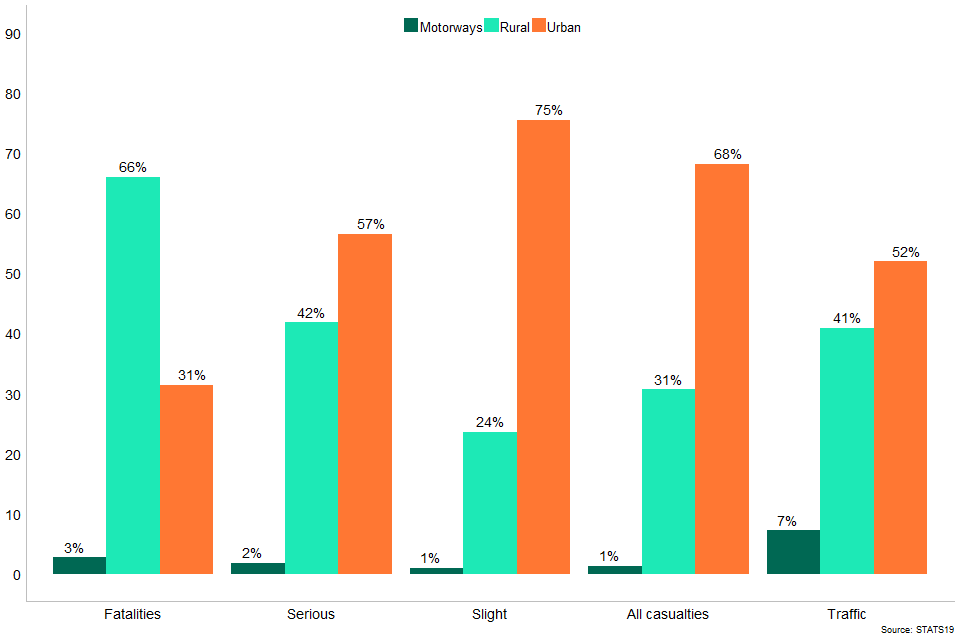 There are a number of books available which will help you to improve your Riding Standards
Take a look now they are all at discounted prices and free of postage.
IT COULD BE THE BEST PURCHASE YOU EVER MADE
Older motorcyclists are more at risk of fatal road accidents
A study published in Injury Prevention reveals that older riders (those over the age of 60) are three times more likely to be hospitalized after a motorcycle accident. This group is at greater risk for several reasons:
Decreased bone strength leads to more fractures and breaks
Changes in weight can reduce body fat, providing less cushioning during a crash
General decline in physical fitness leads to reduced muscle strength, balance issues, and reduced alertness while riding
Pre-existing medical conditions can create the potential for more serious injuries if an accident occurs
"There are plenty of post-test courses in the UK. If you are coming back to motorcycling it would be good to look out for refresher training. Those that ride regularly should keep their skills up. If you have the money, high-quality chest protectors are also a good idea."