Know Your Traffic Signs Book
Know Your Traffic Signs Book
This handy reference title illustrates and explains the vast majority of traffic signs that a road user is likely to encounter. A thorough knowledge of all traffic signs is essential for all road users, not just new drivers or riders, making this the ideal companion to ensure your knowledge is up-to-date. 
Although The Official Highway Code contains most of the commonly used road signs which are prescribed by the Traffic Signs Regulations, it does not give a comprehensive explanation of our signing system. This is therefore a perfect complementary title to The Official Highway Code.
Handy reference guide
Illustrates and explains the vast majority of traffic signs
The perfect companion to The Official Highway Code
Suitable for all road users not just learner/ new riders and drivers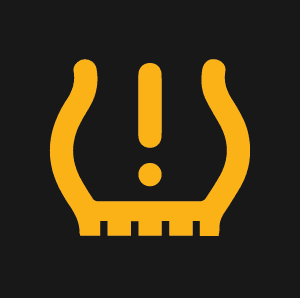 ▼

What does this symbol above mean. 
What It Means:
 Also known as the Tyre Pressure Monitoring System (TPMS) symbol, this image signals an issue with your tyre pressure or the TPMS. If the TPMS symbol is solid, then the pressure in one or more of your tyres is too low or too high. If the TPMS symbol flashes for 60-90 seconds when you turn on your vehicle and then stays illuminated, even if your tyres are properly inflated, then something is wrong with your TPMS sensors. 
What To Do:
Driving on low- or high-pressure tyres is unsafe and can cause damage to your tyres. We recommend stopping as soon as possible to inflate or deflate your tyres to the correct pressure. A malfunctioning TPMS will not affect your tyres' performance, but it will keep the system from alerting you when your tyres are low.
---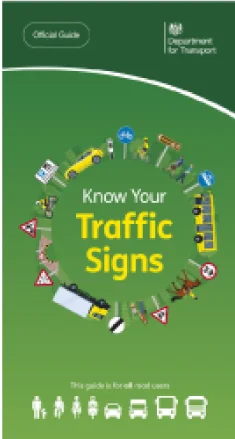 Send this to a friend
Know Your Traffic Signs Book