The Driving Instructors Handbook 22nd Edition
The Driving Instructors Handbook 22nd Edition


Recognised by the Driver and Vehicle Stands Agency (DVSA) as recommended reading for the Approved Driving Instructor (ADI) exams, this bestselling guide is the authoritative guide for both trainee and qualified driving instructors.
The Driving Instructor's Handbook covers every aspect of being a driving instructor, from the role itself, to the characteristics needed to the job effectively, through to preparation for the ADI exams. Now in its 22nd edition, the book includes detailed guidance on issues such as licences, training, teaching and coaching skills and road traffic law.
Fully updated to cover all changes including updates to the ADI theory and practical tests, new rules in the Highway Code, revised motorway legislation, different rules and procedures in Northern Ireland and updated advice on disabilities, this book is essential reading for anyone involved in the training of drivers or driving instructors.
New to this edition: Contains essential updates to the UK driving test, including: changes to the manoeuvres and independent driving, the new-style ADI practical and theory tests, new Highway Code rules

Is listed by the DVSA as essential material for the ADI examinations

Covers everything the reader needs to know about passing the ADI exams and becoming a driving instructor

Now in its 40th year
---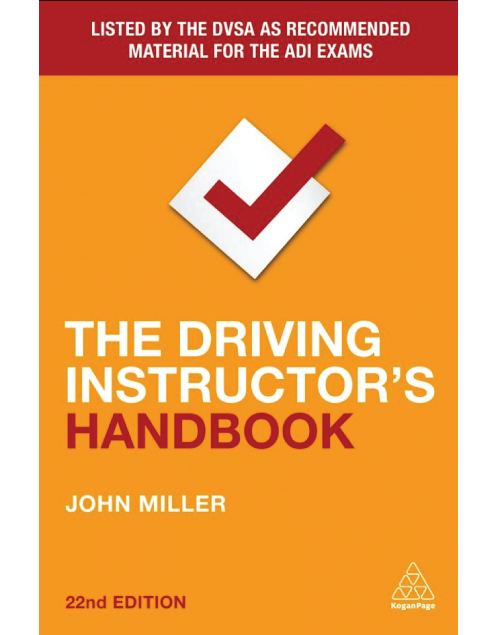 Send this to a friend
The Driving Instructors Handbook 22nd Edition