Driving Test Success All Tests PC DVD-ROM
Driving Test Success All Tests PC DVD-ROM
The UK's best selling and most complete learner driver pack. For Windows PC and laptop.
This PC DVD-ROM contains hundreds of theory questions, which are very similar to the questions you'll be asked in the test and cover the same topics. You can also sit unlimited Theory and Hazard perception mock tests to help you fully revise.
Theory Test
Practise EVERY official revision question from the Driver and Vehicle Standards Agency, the people who set the test

Suitable for learner car drivers, motorcyclists and trainee driving instructors in Great Britain and Northern Ireland

Sit unlimited mock tests including interactive case study questions, just like the real test

Includes official DVSA explanations and references to the Highway Code to help you learn and understand the correct answers

Customise your learning using questions that you have not yet seen, or have previously answered incorrectly

Keep a track of your progress and find out when you're ready to sit the real test

Printable workbook and exam papers

Optional voiceover to help those with reading difficulties or dyslexia. Available in English, Urdu, Punjabi, Polish and Arabic (Internet needed for non-English language choices)
Hazard Perception
Practise interactive video clips in HD covering a wide variety of environments and road conditions to help prepare you for your test

Sit unlimited random mock tests using high quality video clips

Watch the official introduction video and sample CGI video clips from the DVSA - the people who set the test.

Sit unlimited mock tests using brand new high quality video clips

Take a full mock test using CGI hazard perception clips, just like the official test

Review each clip to find out where each hazard develops and how to score maximum points

Analyse your performance and find out when you are ready to sit the real test

Discover how the test is marked, what the anti-cheating system looks for and much more
Practical Driving Lessons
Revise the essential skills taught to you by your instructor before and after lessons

Watch over 35 video tutorials covering all the brand new routines and manoeuvres that you may be tested on in your exam

Includes forward and reverse bay park, pull up on the right, parallel park at the side of the road, independent driving and sat nav on test
Also includes the following bonus revision aids: Digital version of The Official Highway Code, Mock Driving Test, Braking Distance Simulator, Show Me-Tell Me and Learn on the Go.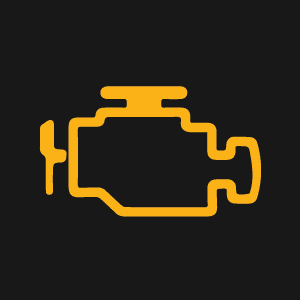 ▼

What does this symbol above mean. 
What It Means:
Your check engine light may appear for a variety of reasons. Sometimes it is triggered by an open, loose or cracked fuel cap, which causes fuel to evaporate. But sometimes it indicates a serious issue, like low oil pressure or overheating! (NOTE: Some car dashboards will display the words "CHECK ENGINE" instead of this symbol.) 

What To Do:
 If you haven't noticed a change in the way the car drives and you don't notice any unusual sounds or smells, you can continue driving a moderate distance If the check engine light is red and/or flashing, you should stop driving immediately! In most vehicles, a flashing check engine light signals that you have a major problem that could cause serious damage to your engine if you ignore it. In either case, make sure to get the light checked and the problem repaired as soon as possible.
---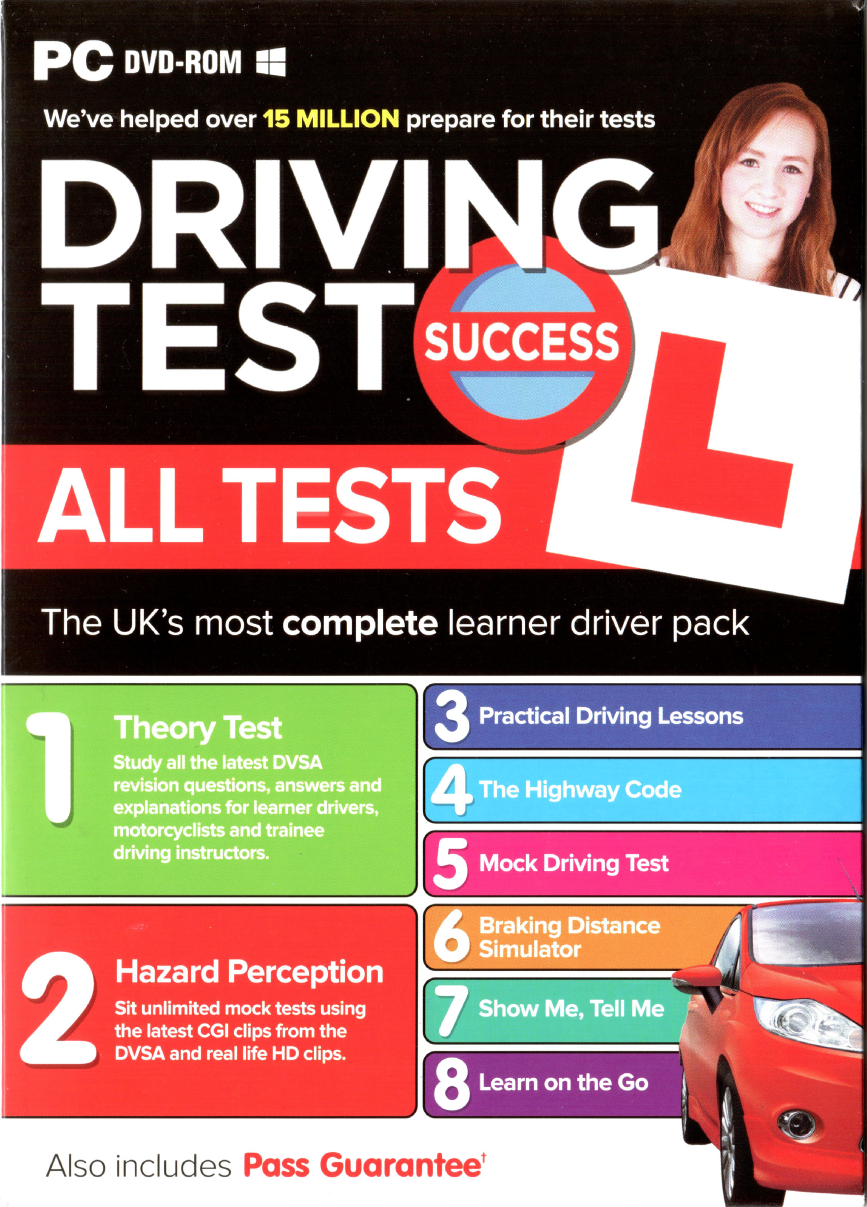 Send this to a friend
Driving Test Success All Tests PC DVD-ROM
SYSTEM REQUIREMENTS

PLEASE NOTE: This product does not work on Apple Mac machines, DVD players or games machines. It it suitable for Windows PC's only

Operating System: Windows 7, 8, 8.1 or 10 (not Windows RT or Windows S, Vista or earlier)
CPU Type and Speed: Intel Core i3 2 GHz or equivalent
Hard Drive Space: 10 GB
Memory: 2 GB
Graphics: Any Direct3D 9 compatible graphics card (with at least 128MB of memory)
Audio: Any DirectX 9 compatible sound card
Printer: Optional to print documents and reports
Internet: Broadband required for installation, updates and web links. Broadband required for non-English language choices
Extra Info: Internet Explorer 11 (or higher)

ISBN