Better Driving Book
Better Driving will help you to improve your driving and boost your confidence. Discover how emotions, attitude and behaviour can affect your driving. Learn how to manage stress and anxiety through real-life scenarios and test-yourself questionnaires
Stay safe - understand how your thoughts and feelings can affect your behaviour behind the wheel
Boost your confidence -learn how to evaluate your performance and become a better driver
Enjoy your driving - scenario-based learning for drivers worried by everyday driving situations such as roundabouts, motorways, bad weather and junctions
Stay legal - up-to-date information on speed limits, and the laws on drink and drug driving, mobile phones and distraction
Technology and you - explore the latest developments in driving technology and what it means for you now and in the future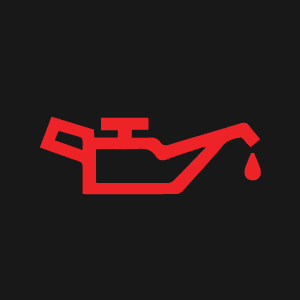 ▼

What does this symbol above mean. 
What It Means:
This old-fashioned oil can symbol indicates that there is an issue with your car's oil pressure system. Either you're running low on oil or your oil pump isn't circulating enough fluid to properly lubricate the surfaces inside your engine. (NOTE: Some car dashboards will display the word "OIL" instead of this symbol.) 

What To Do:
Poor engine lubrication can cause major engine damage, so this is an important warning to pay attention to! Pull over as soon as it is safe, turn off the vehicle, and check the oil! Look around the engine bay for obvious oil leaks, and then pull out the oil dipstick to check the fluid level. If the oil level is low, then the light may go off when you add oil. If it has enough oil but the engine is running noisy, it might an issue with the oil pump. If the oil level is okay and the engine is running smoothly, your oil pressure sensor may be malfunctioning. 

In any case, it's important to take your vehicle vehicle to a mechanic take a look and address whatever is causing the low oil/low oil pressure.
---
Send this to a friend
Better Driving Book